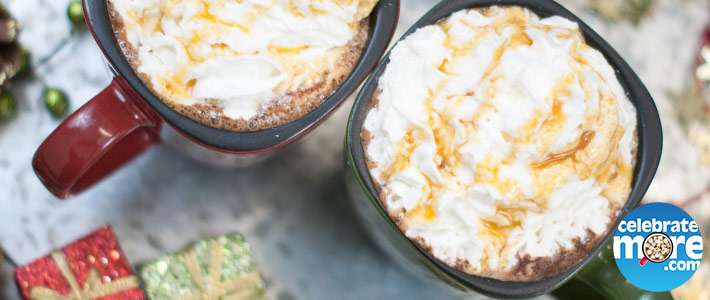 Salted Butterscotch Hot Cocoa
Ingredients
3 Cups Whole Milk
1/4 Cup Cocoa Powder
8 Oz. Semi Sweet Chocolate Chips
Coarse Salt
Butterscotch Topping
6 Oz. Scotch
Whipped Cream
Instructions
In medium saucepan over low heat, combine milk, cocoa pinch of salt. Slowly add chocolate chips, stirring constantly.
Once chips are melted and mixture is warm, add in desired amount of caramel topping followed by Scotch. Mix well.
Pour hot cocoa into mugs, top with whipped cream, a drizzle of butterscotch and a sprinkle of salt. Serve hot.