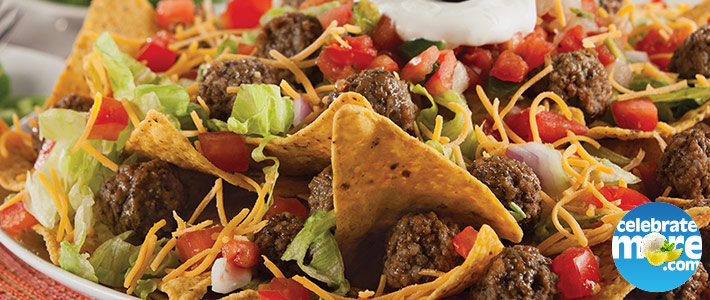 SIMEK'S Not Cho' Average Meatballs
Ingredients
Optional Toppings
Diced Fresh Tomatoes
Salsa
Guacamole
Sour Cream
Jalapeños
Black Olives
Refried Beans
Nacho Cheese Sauce
Instructions
Preheat oven to 325°F.
Spread tortilla chips in an even layer on a baking sheet.
Distribute frozen meatballs on top of tortilla chips.
Sprinkle shredded cheese on top of chips and meatballs.
Bake in oven until the meatballs are thoroughly heated and the cheese is melted, approximately 10 to 15 minutes.
Notes
Find more great recipes from SIMEK'S!