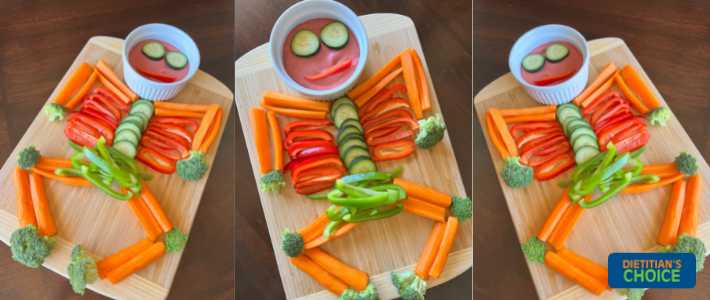 Have fun with veggies this Halloween and build your own skeleton! A perfect party tray for everyone!
Ingredients
1 Red Bell Pepper, cut into strips
1/2 Cucumber, cut in slices
1/2 lb. Carrot Sticks
1/2 lb. Mushrooms, sliced
1 Cup Broccoli Florets
Beet Hummus (or other dip of choice)
Instructions
Wash all produce thoroughly and chop as specified in ingredient list.
Using the image above as a guide, arrange the veggies on a large cookie sheet or tray to make a skeleton. The beet hummus can be a fun face- just add the veggies for facial features!