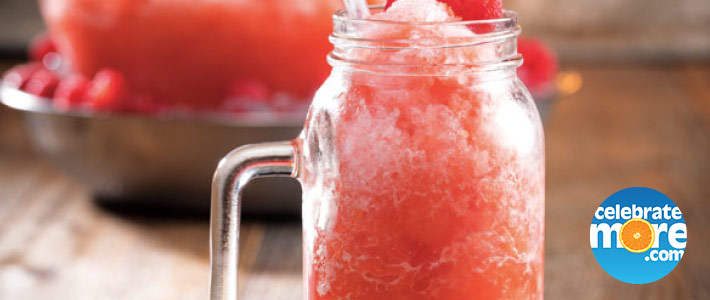 Slushy Punch
Prep: 10 minutes plus freezing
Serves: 12
1
package (3 ounces) berry blue, blackberry, cherry or raspberry flavored gelatin
2
cups water
1
cup granulated sugar
1
can (12 ounces) frozen lemonade concentrate
1
can (12 ounces) frozen orange juice concentrate
2
cups hot strong brewed tea
7
cups cold water
2-1/2
cups vodka or gin
1.In medium saucepot, heat gelatin, 2 cups water and sugar to boiling over high heat.

2.In large bowl or container, combine juice concentrates, tea and gelatin mixture; stir until juice concentrates dissolve. Stir in 7 cups cold water and vodka; cover and freeze 24 hours.

3.To serve, let stand at room temperature 30 minutes or until it begins to melt around the edges. Use a fork to scrape the ice mixture to a slushy consistency.