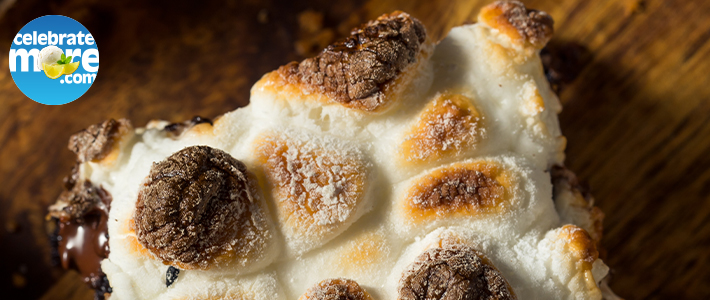 Ingredients
Cooking Spray
6 Graham Crackers
1 Box Brownie Mix + additional ingredients as requested on box instructions
1 Cup Chopped Hershey's Bars
1 10 oz. Bag Marshmallows
Instructions
Preheat oven to 350°F and spray 9"x9" baking pan with cooking spray.
Layer bottom of pan with graham crackers. Make brownie mix according to box and fold in chopped Hershey's bars.
Pour brownie batter over graham crackers. Bake until almost done, approximately 35 minutes. Remove from the oven and top with marshmallows and bake another 25 minutes until brownies are cooked through and the top is golden brown.
To achieve a crispy, golden brown marshmallow top, broil on high for 1-2 minutes, watching closely.
Let cool for 10 minutes then slice into squares to serve.