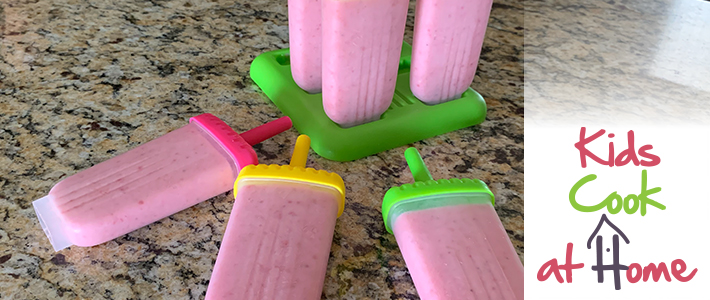 Strawberry Banana Popsicles
Ingredients
1 Cup Frozen Strawberries
1 Fresh Banana
1 Cup (of individual cup) of Vanilla Greek Yogurt
Water, as needed
Instructions
Wash hands and fresh produce thoroughly before getting started.
In a food processor or blender, combine all of the ingredients and mix until smooth. Add water until you reach your desired consistency.
Poor the smoothie mix into popsicle molds and place in the freezer until fully set. Approximately 4-6 hours.