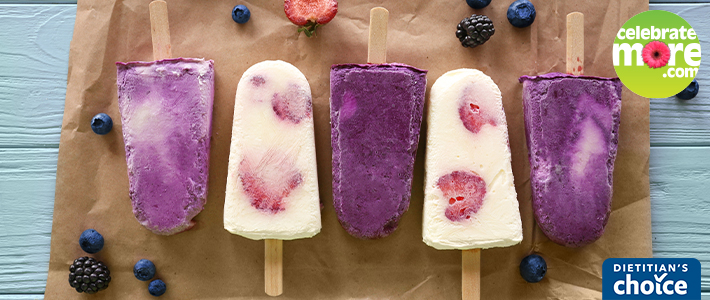 Strawberry Blueberry Cream Pops
Ingredients
3/4 C. Low Fat Cottage Cheese
1 ½ Cups Fresh Ripe Strawberries, chopped (or frozen)
1/2 Cup Fresh Ripe Blueberries, chopped (or frozen)
1 Tablespoon Honey
2 Strawberries, sliced, added after pureed
Instructions
Add cottage cheese, fruit and honey in a blender and puree until smooth.
Add sliced strawberries to popsicle molds and then pour cottage cheese mixture into popsicle molds with one-quarter inch of room at the top as the popsicles will expand as they freeze.
Freeze for 5 hours or until solid. Enjoy!