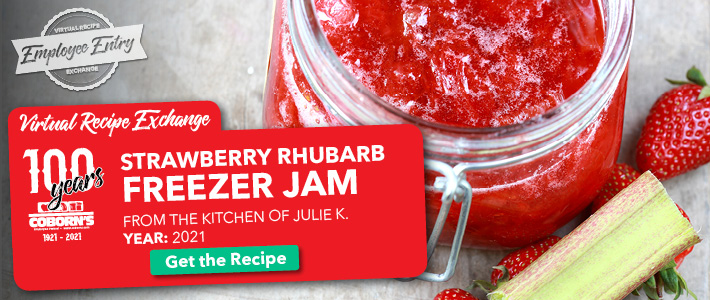 Easy to make and delicious jam! ~ Julie K.
Strawberry Rhubarb Freezer Jam
Ingredients
8 Cups Rhubarb, chopped
1 Can Food Club Strawberry Pie Filling
3 Cups Sugar
2 - 3 Oz. Packages Food Club Strawberry Gelatin (or 1 - 6 Oz. Package)
6 Simply Done Snack Containers
Instructions
Put rhubarb, pie filling and sugar in large kettle.
Stir and bring to rolling boil over medium heat.
Cook 10 minutes more.
Add gelatin and stir in until well mixed.
Put in clean containers.
Cool and put in freezer. Enjoy!!