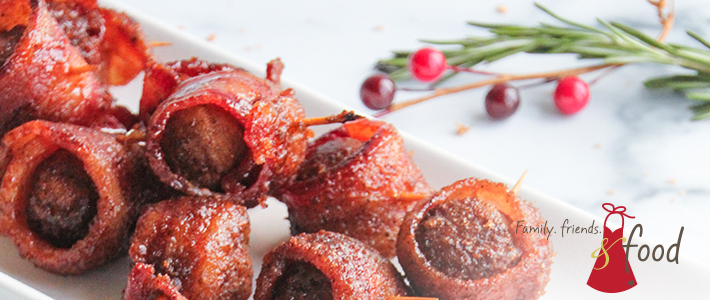 Sweet & Spicy Bacon-Wrapped Meatballs
Ingredients
1 Bag Simek's Meatballs (any variety, thawed)
1 Lb. Bacon, cut in half (total of 36 half-slices)
1 Cup Brown Sugar
3 Tbsp. Chili Powder
Instructions
Preheat oven to 350°F.
Mix brown sugar and chili powder together in a small bowl.
Spray a boiler pan with nonstick cooking spray.
Cut a pound of bacon in half and wrap them around each meatball, securing the bacon in place with a toothpick.
Dredge the bacon wrapped meatballs in the sugar and chili mixture, pressing to coat it well.
Place them on the greased pan and bake at 350°F for approximately 30-35 minutes and internal temperature reach 160°F.