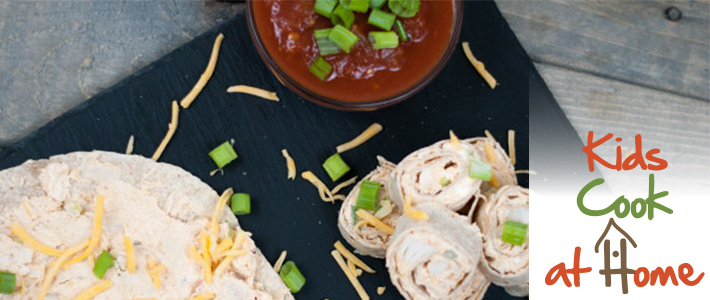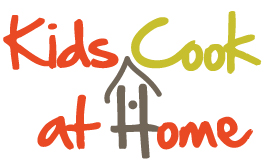 Recipe Difficulty: Easy
Oven: No
Stove: No
Knife: Yes
This easy recipe is hard to say no to! These taco pinwheels are perfect to add to lunch, or even a snack. Pair with some fruit for a balanced meal or snack. 
Supplies Needed:
Cutting boards
Sharp Knifes
Measuring cups
Measuring spoons
Spatula
Mixing Bowl
Butter knife (for spreading)
Ingredients
8 Oz. Fat-Free Cream Cheese
1/3 Cup Low Sodium Salsa (Try Full Circle Medium Salsa)
1/2 Cup Shredded Cheddar Cheese
1 Tbsp Mrs. Dash Taco Seasoning
1 Lb. Rotisserie Chicken, cubed (found in Deli or try canned chicken breast)
3 Stalks Green Onion, diced (optional)
4 Medium Whole Wheat Tortillas
Instructions
Wash your hands! (For at least 20 seconds), then wash your produce under running water.
Measure our your ingredients per the recipe above. With adult supervision, cut the green onion into small pieces and cut the chicken into small chunks using a knife. (Note: Always use separate cutting boards when cutting different items (ex: use a different cutting board for produce, meat, etc.)
Wash your hands, for at least 20 seconds.
Put all ingredients, except tortillas, in a large bowl and mix well.
Spread some of mixture onto tortilla, covering entire surface. Roll tightly. Repeat with remaining tortillas.
Chill in fridge for 20 min. (Optional, makes for easier cutting)
With adult supervision, cut tortillas in approximately 1 inch pieces.
Wash hands and enjoy!
Notes
Optional Substitutions: 
Flour or corn tortillas can be substituted for whole wheat
No chicken? Try adding in other protein such as black beans, or even leftover shredded pork! Canned chicken is a great substitute, too. 
Add in your own veggies, such as tomatoes, peppers, etc.