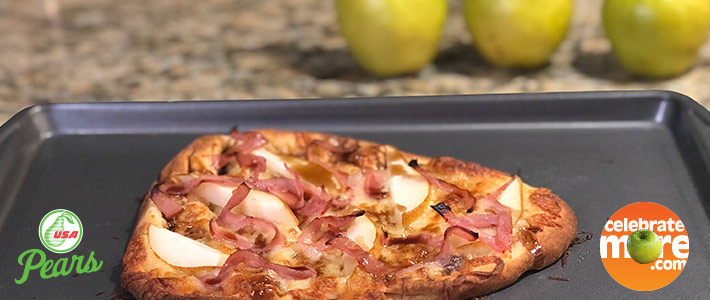 Ingredients
1 Naan Original Flatbread
1/2 Cup Monterey Jack Shredded Cheese
1 Pear, sliced
2 oz. Deli Ham, sliced
Balsamic Reduction/Glaze, as garnish
Instructions
Preheat the oven to 425 degrees F.
On a baking sheet, spread Monterey Jack cheese on top of the flatbread. Add sliced pears and ham slices.
Bake at 425 F for about 8-12 minutes, or until cheese is melted and ham is crispy.
Remove from the oven and drizzle with Balsamic reduction before serving.
Notes
Enjoy this flatbread pizza with a side salad.