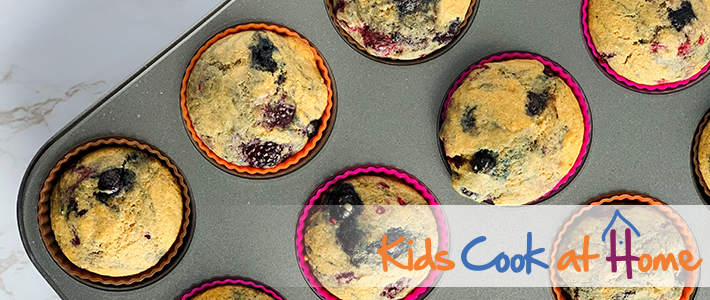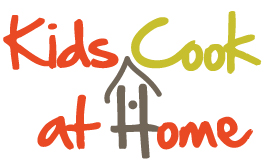 Recipe Difficulty: Medium
Oven: Yes
Stovetop: No
Knife: No
This Mother's Day, make muffins with mom! These muffins are perfectly sweet, just like your mom! Celebrate mother's day with quality time in the kitchen making your mom a sweet treat. These are perfect for mid-day snacks or a quick breakfast. 
Supplies:
- Muffin Tin
- Spatula
- Measuring Cups
- Measuring Spoons
- Liquid Measuring Cups
- 2 Mixing Bowls
Ingredients
1½ Cups Whole Wheat Flour
1½ tsp Baking Powder
1/4 tsp Baking Soda
1/4 tsp Salt
1 tsp Ground Cinnamon
1/3 Cup Granulated Sugar
3/4 Cup Skim Milk
1 Egg, lightly beaten
1 Stick Unsalted Butter, melted
1 tsp Vanilla Extract
1 Cup Frozen Mixed Berries
Instructions
Preheat oven to 375°F. Place liners in muffin tins, if desired.
Whisk together flour, baking powder, baking soda, salt, cinnamon and sugar in large bowl.
In separate bowl, combine milk, eggs, butter and vanilla extract.
Add wet ingredients to dry, and stir until just combined. Don't over mix. Fold in mixed berries.
Spoon batter into muffin tins. Bake 20-25 minutes, until a cake tester comes out clean and tops are nicely browned.
Notes
Optional Substitutions: 
- Regular flour can be substituted for whole wheat flour. Or- use half whole wheat and half white flour 
- Frozen berries can be substituted for a full cup of frozen or fresh blueberries