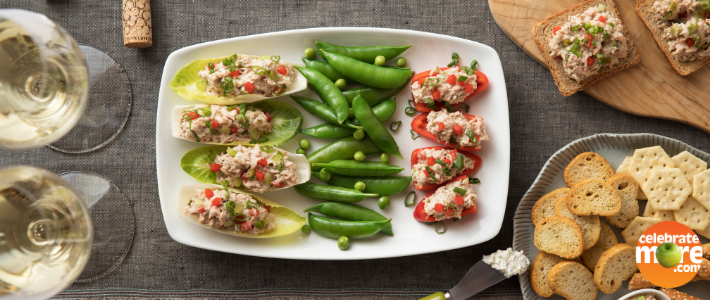 Tuna Stuffed Endives & Mini Peppers
Ingredients
2 Cans Tuna, drained
2 Tubs Spicy Plucky Pickle Dip
1 Package Endive Leaves
1 Package Miniature Peppers
Optional: Fresh Herbs, garnish
Instructions
Wash & Peel endive leaves and slice mini peppers lengthwise.
Toss 2 cans of drained tuna with 2 tubs Spicy Plucky Pickle Dip, adding any additional fresh herbs to taste (we like adding fresh dill and parsley).
Spoon 2 tablespoons of tuna salad into endive leaves and peppers, garnish with the leftover herbs.
Serve with your favorite crackers, breads and snacks.