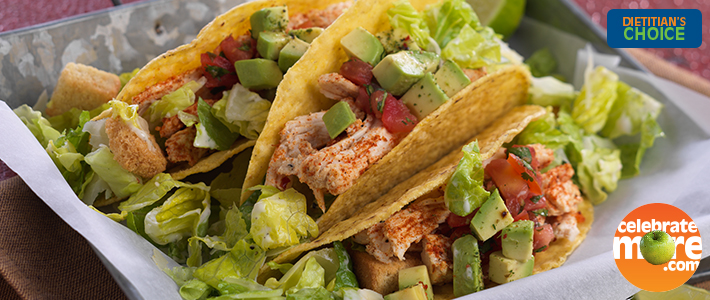 Ingredients
1 pkg. DOLE® Ultimate Caesar Kit
10 Taco Shells
2 Cups Shredded Cooked Chicken
1/2 tsp Taco Seasoning
1 Avocado, ripe, peeled and chopped
1 Tbsp Fresh Lemon Juice
1 Cup Fresh Salsa
2 Tbsp Fresh Cilantro, chopped
Instructions
Coarsely chop salad greens and place in large bowl. Add remaining kit ingredients, toss to evenly coat. Mix chicken and taco seasoning in small bowl.
Toss avocado with lemon juice in bowl. Mix salsa and cilantro in separate bowl.
Evenly divide salad into taco shells. Top with chicken, salsa and avocado.
Notes
Recipe provided with permission from DOLE®