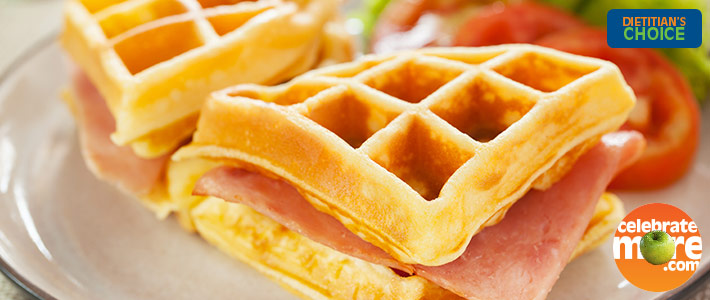 Ingredients
2 Small 100% Whole Wheat Waffles, lightly toasted
2 Oz. Lower Sodium Honey Ham
1 Slice Provolone Cheese
1/4 Apple, sliced
1 Tbsp. Honey Mustard (optional)
Instructions
On one waffle, drizzle honey mustard and top with hand and cheese.
Place in toaster oven and bake for about 5 minutes at 350ºF.
Remove from oven and add on thinly sliced apples. Place other waffle on top to complete sandwich.
Notes
Serve with fresh fruit for a delicious and easy lunch. Breakfast food is great any time of day!