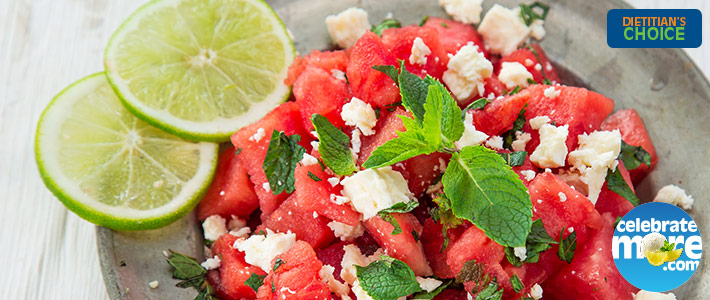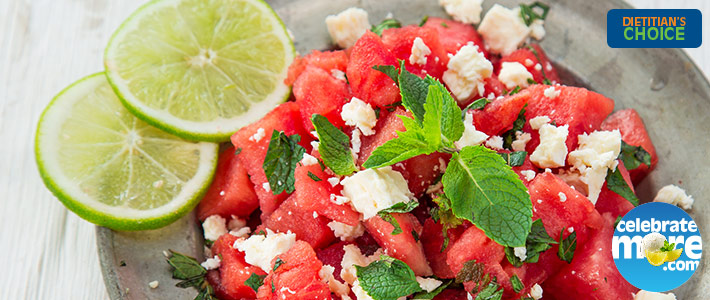 Ingredients
1 seedless watermelon, chilled
1/2 Cup extra virgin olive oil
3 limes, juiced
1 1/2 teaspoon salt
3/4 teaspoon pepper
1 Cup fresh mint leaves, chopped
1 1/2 Cups crumbled feta cheese
Instructions
Cut rind from watermelon, then chop into 1 inch chunks. Place them in a colander to drain extra fluid.
In a small bowl, whisk together extra virgin olive oil, lime, salt and pepper to create a dressing.
Place watermelon in large salad bowl. Pour dressing and chopped mint over watermelon and toss gently to coat.
Pour crumbled feta into salad bowl and stir gently.