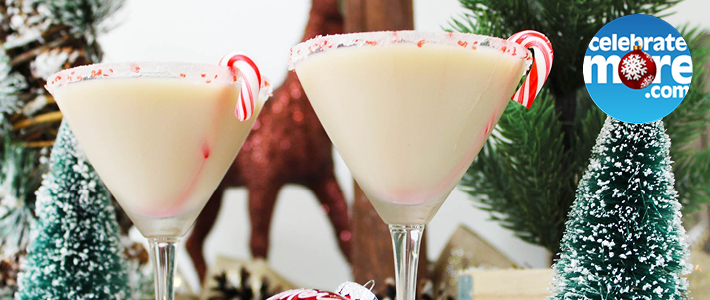 White Chocolate Peppermint Martini
Ingredients
1/4 C. White Chocolate, melted
Candy Canes, Crushed
1 oz. Vodka
1 oz. White Chocolate Irish cream
1 oz. Peppermint Schnapps
1 oz. Milk
Instructions
Dip the rim of the glass into the melted white chocolate, then dip it into crushed candy canes.
In a cocktail shaker with ice, combine vodka, white chocolate Irish cream, peppermint Schnapps, and milk. Shake well.
Pour into prepared martini glass and enjoy!
Sip into the holidays with a White Chocolate Peppermint Martini!