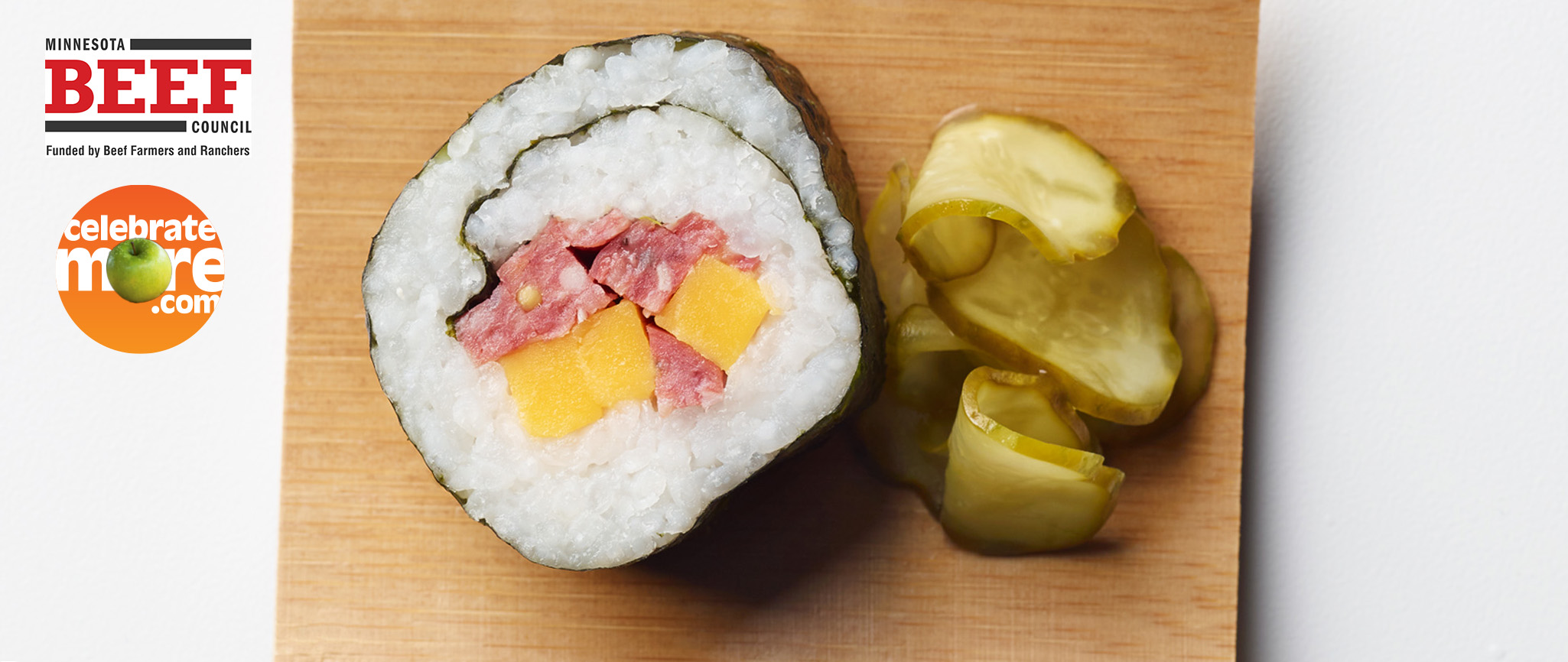 Ingredients
1/4 Cup Water
2 Sheets of Nori
4 Cups Sushi Rice, prepared
4 oz Summer Sausage, cut lengthwise into thin sticks
4 oz Sharp Cheddar, cut lengthwise into thin sticks (or use shredded)
1 Large Dill Pickle Spear, cut lengthwise into sticks
Serve with Spicy Brown Mustard, if desired.
Instructions
Prepare the Sushi Rice (sticky rice) according to package instructions. Set aside.
Lay a bamboo sushi mat on a clean surface. Moisten hands with hand vinegar and shake off excess. Place a sheet of nori on the mat, shiny side down. Spread half the rice across the nori, leaving 1 inch empty at the end farthest from you.
Lay half the summer sausage and half the cheese crosswise along the rice, creating rows of sausage and cheese and covering half the surface closest to you.
Securing the meat and cheese with your fingers, use your thumbs to push the end of the mat up and over the filling, until the edge of the nori meets the rice on the other side. Press firmly on the roll.
Lift up the top of the mat and roll firmly until tight and round. Squeeze gently to shape the roll. Press the ends in carefully to secure any loose rice. Remove the bamboo mat and set the roll aside.
Make the second roll in the same manner.
Use a very thin, sharp knife to cut each roll into 8 slices. Arrange on a sushi platter with a pretty, loose pile of pickle slivers and a dish of spicy brown mustard.