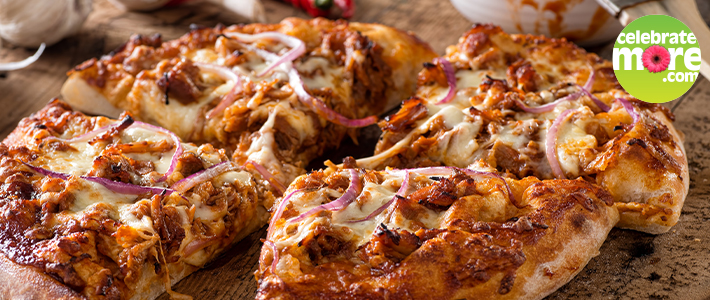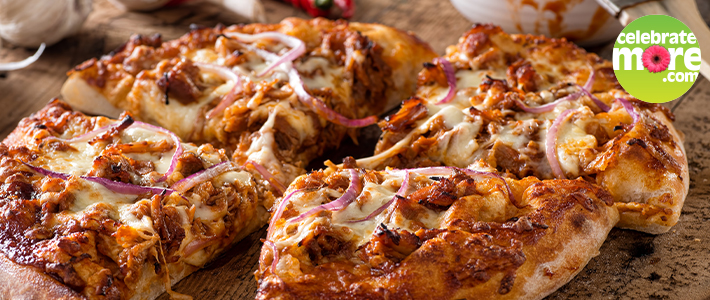 BBQ Smoked Brisket Flatbread Pizza
The perfect way to enjoy leftover smoked brisket or smoked pulled pork!
Ingredients
4 Flatbreads
1 C. Four Brothers Sweet & Spicy BBQ Sauce
2 C. Shredded Mozzarella Cheese
8 oz Smoked Brisket, shredded or cut into chunks
1/2 C. Chopped Red Onion
1/4 C. Cilantro
Ranch, as garnish
Instructions
Preheat the oven to 400 °F. Place 4 flatbreads on pizza stone or non-stick cookie sheets.
On each flatbread, spread 3-4 Tbsp. of BBQ and top with smoked brisket, shredded mozzarella cheese, and red onion slices.
Bake for 12-14 minutes until cheese is melted. For a crisp, cheesy top, broil on high for 1-2 minutes at the end.
Garnish with chopped cilantro and a drizzle of ranch dressing right before serving. Enjoy!