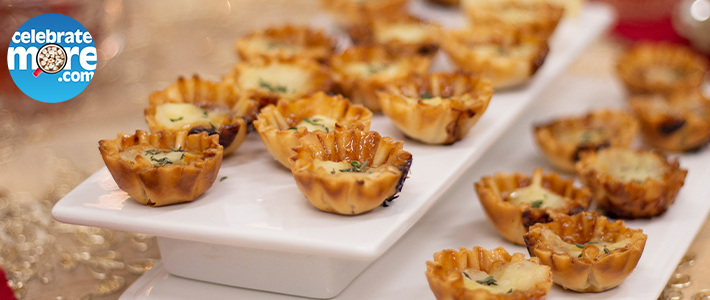 Ingredients
2 oz. Bacon Jam or Fruit Jam
4 oz. Brie Cheese
15 Phyllo Dough Pastry Cups
Instructions
Preheat the oven to 350° F.
Cut brie cheese into 15 equal pieces.
Lay phyllo cups in a mini cupcake pan and place a small dollop of jam into each. Then, top each with 1 piece of brie cheese.
Bake in the oven for 8-12 minutes, or until cheese is melted.
Notes
*Try substituting bacon jam for a fruit jam, such as fig.
Shop Ingredients