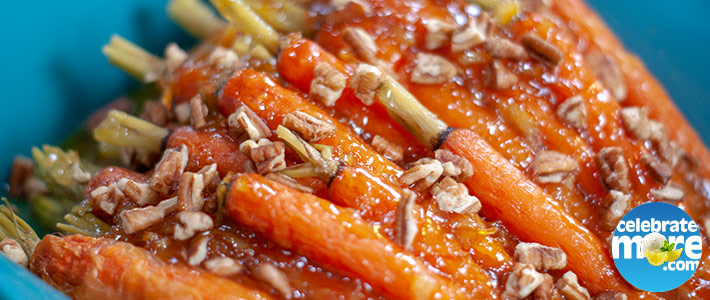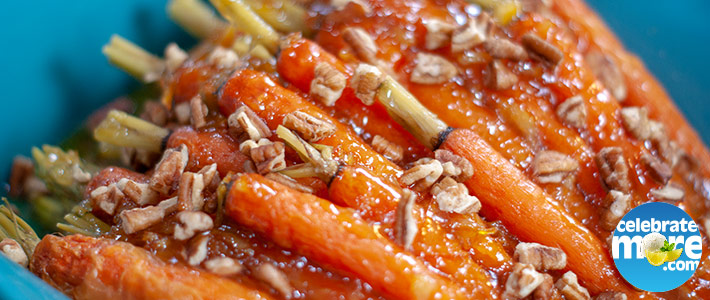 Ingredients
2 Lbs. Fresh Whole Carrots, washed and stems trimmed
2/3 Cup Orange Marmalade
3 Tbsp Brown Sugar
2 Tbsp Butter
1/2 Cup Chopped Pecans, toasted
Instructions
In large saucepan, place steamer basket over 1 inch of water. Place carrots in basket. Bring water to a boil. Reduce heat to maintain a low boil; steam, covered, 12-15 minutes, or until carrots are crisp-tender.
Meanwhile, in small saucepan, combine marmalade, brown sugar and butter. Cook and stir over medium heat until thickened and reduced to and 1/2 cup.
Place carrots in serving dish. Drizzle with glaze and toss gently to coat. Sprinkle with pecans and serve.