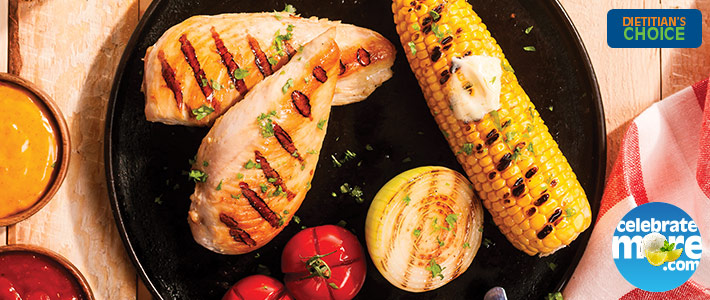 Caribbean Jerk Sauce Marinade
Ingredients:
6 green onions, chopped
1 jalapeno, seeded
3 cloves garlic
1 teaspoon cumin
1 teaspoon paprika
1 teaspoon thyme
1/2 teaspoon kosher salt
1/2 teaspoon cayenne pepper
1/2 cup extra virgin olive oil
Directions:
Combine all ingredients in blender until smooth.
For marinade, place 4 chicken breasts in baking dish. Pour contents of blender over chicken and cover. Place in refrigerator for 1 hour before grilling.
*Recipe adapted from Smart Chicken.