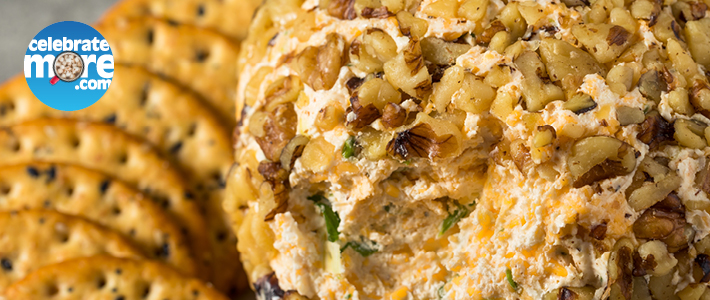 Whether it's game day, New Years Eve, or any other celebration, this Ranch Cheddar Cheeseball is a party favorite!
Ingredients
16 oz. Cream Cheese, softened
1 Pkt. Dry Ranch Seasoning
1 C. Cheddar Cheese, shredded
1/4 C. Green Onion, diced
1 C. Bacon, cooked and crumbled
3/4 C. Walnuts, chopped
Instructions
In a large bowl, mix together cream cheese and ranch seasoning packet.
Add shredded cheese, green onions, and bacon. Mix well and shape cheese mixture into a ball.
Carefully roll ball in chopped walnuts until the entire cheese ball is completely covered.
Chill for 1-2 hours before serving. Serve with crackers and raw vegetables.