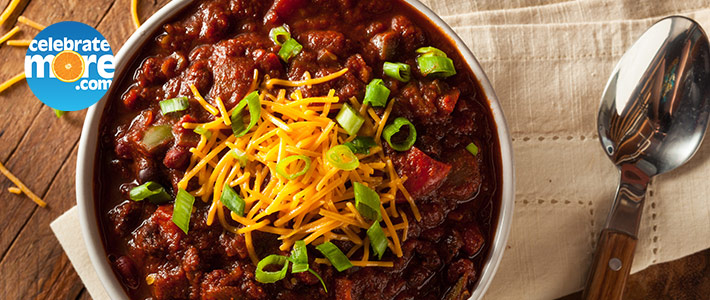 Ingredients
1 Lb. Ground Beef
2 Tbsp. Olive Oil
2 Medium Onion, chopped
1 Package McCormick Chili Seasoning
2 Carrots, sliced
2 Green Peppers, chopped
1 Can (26-28 Oz.) Diced Tomatoes
2 Cups Frozen Corn, thawed
2 Cans (15 Oz.) Kidney or Chili Beans, drained and rinsed
Sour Cream (optional)
Shredded Cheese (optional)
Instructions
In a medium sized-pan over medium heat, add ground beef and cook until browned. Ground beef should be cooked to 165F.
In a second pot, add garlic, carrots, and chili seasoning. Heat over medium heat and cook until onions are soft. Add green peppers and cook for an additional 2-3 minutes.
Add in diced tomatoes, corn, and beans to the carrot and onion mixture. Heat thoroughly over medium-low heat.
Lastly, add the ground beef and stir all ingredients together. Let simmer over medium-low heat for 5 minutes.
Best served with sour cream and shredded cheese!
Notes
Try our Dietitian's Choice Rainbow Chili recipe for a healthier version of this comfort food.