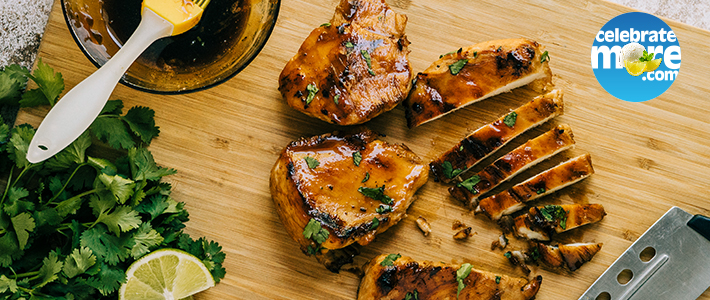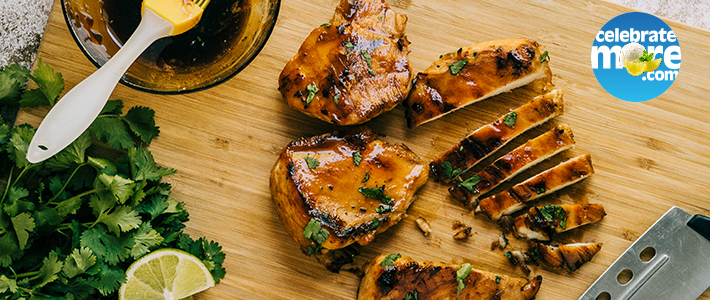 Grilled Honey Lime Chicken
Ingredients
1 ½ -2 Lbs. Chicken Breasts, boneless and skinless

For the Marinade

1 Cup Coconut Milk, canned
1 tsp Garlic Powder
½ tsp Salt
¼ tsp Black Pepper
2 Tbsp. Soy Sauce

For the Sauce:

¼ Cup Rice Wine Vinegar
¼ Cup Lime Juice, fresh squeezed
½ Cup Brown Sugar
¼ Cup Honey
3 Tbsp. Soy Sauce
Instructions
Combine the coconut milk, garlic powder, salt, pepper, and soy sauce in a shallow casserole dish or zip top bag. Add the chicken and allow to marinade in the refrigerator for 3-12 hours.
When ready to cook, make the sauce by whisking together the vinegar, lime juice, brown sugar, honey and soy sauce in a small saucepan. Bring to a simmer over medium heat and cook until thickened and sauce coats the back of a spoon, about 8-10 minutes. Remove from the heat and set aside.
Preheat the grill on medium heat and oil the grill grates if needed. Remove the chicken from the marinade and place on the grill using tongs.
Cook the chicken over medium heat for 4-5 minutes per side or until the internal temperature reads 165°F.
During the last few minutes of cooking, brush the sauce over the chicken, repeating as desired for a thicker coating and remove from the heat.
Serve the chicken with the remaining sauce and sprinkle with chopped fresh cilantro if desired.