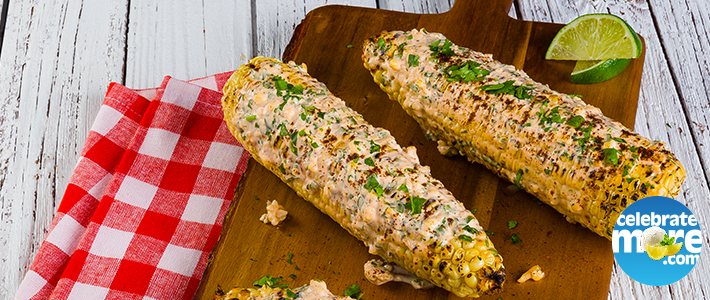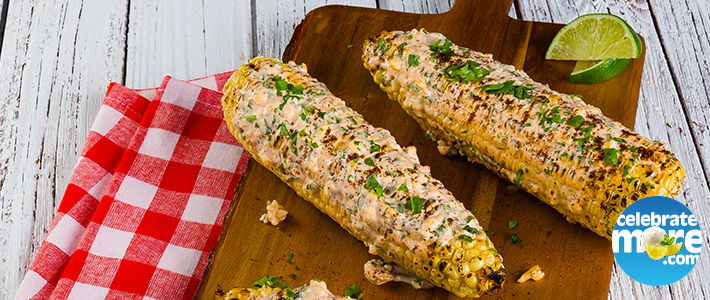 Ingredients
4 Medium Ears Fresh Corn, silks and husks removed
1 Tbsp. Olive Oil
1 Garlic Clove, minced
3 Tbsp. Mayonnaise
2 Tbsp. Sour Cream
1½ tsp Fresh Lime Juice
¾ tsp Hot Sauce
¼ Cup Parmesan Cheese, grated
2 Tbsp. Fresh Cilantro, chopped
¼ tsp Chili Powder
Instructions
Prepare outdoor grill for direct grilling over medium-high heat.
Brush corn with oil. Place corn on hot grill rack; cover and cook 8 minutes or until grill marks appear, turning once.
In wide, shallow dish, stir garlic, mayonnaise, sour cream, lime juice and hot sauce. In separate wide, shallow dish, stir cheese, cilantro and chili powder. Carefully roll hot corn in mayonnaise mixture; roll in cheese mixture to coat.
Percent Daily Values are based on a 2,000 calorie diet. Your daily values may be higher or lower depending on your calorie needs.