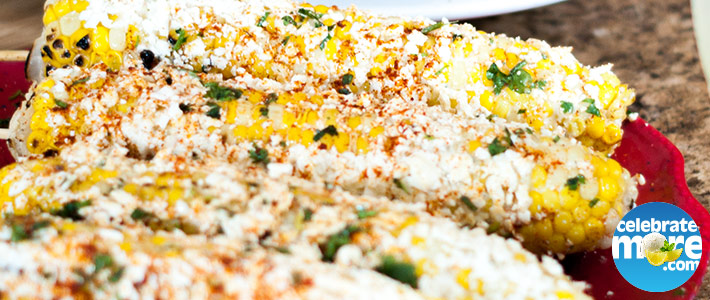 Ingredients
Corn on the Cob, husked
Wooden Skewers, soaked in water
Mayonnaise
Shredded Cotija (Mexican Cheese)
Cayenne Pepper
Fresh Cilantro
Sea Salt
Fresh Lime Juice
Instructions
Boil corn on the cob for 5 minutes.
Stick corn onto wooden skewers and place on preheated grill, rotating till cooked to desired doneness.
Brush corn with mayonnaise, then roll in shredded Cotija.
Sprinkle with Cayenne Pepper, followed by fresh cilantro.
Squeeze fresh lime juice over the top just before eating.