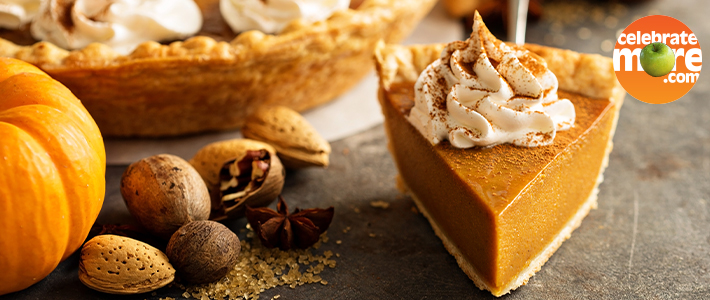 Ingredients
1 (15 oz.) Can Pumpkin
1 (14 oz.) Can Sweetened Condensed Milk
2 Large Eggs
1 tsp Ground Cinnamon
1/2 tsp Ground Ginger
1/2 tsp Ground Nutmeg
1/2 tsp Salt
1 (9 inch) Pie Crust, unbaked
Instructions
Preheat the oven to 425°F.
Whisk pumpkin puree, condensed milk, eggs, cinnamon, ginger, nutmeg, and salt together in a medium bowl until smooth. Pour into crust.
Bake for 15 minutes at 425°F.
Reduce oven temperature to 350°F and continue baking until a knife inserted 1 inch from the crust comes out clean, approximately 35-40 minutes.
Let cook before serving. Top with whipping cream and pinch of cinnamon.