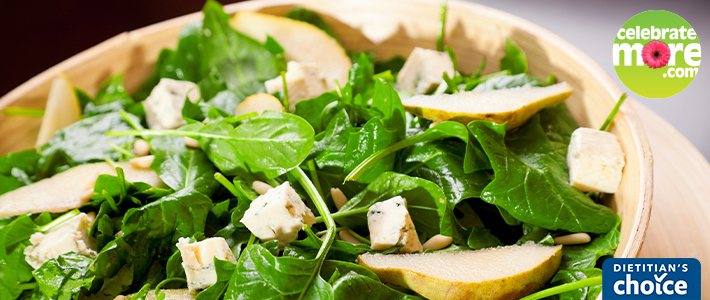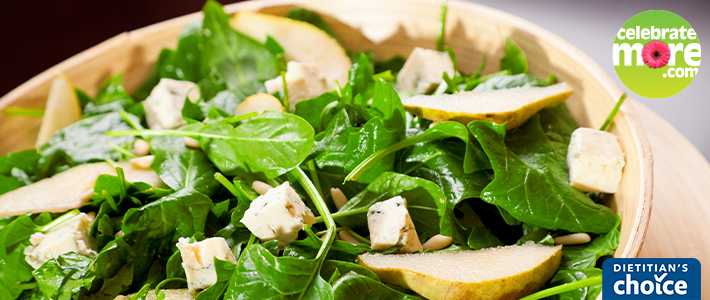 A refreshing summer salad that pairs perfectly with grilled proteins and vegetables.
Ingredients
For the dressing:
2 tsp. Dijon Mustard
1/4 C. Red Wine Vinegar
3/4 C. Olive Oil
1 Clove Minced Garlic
¼ tsp. Italian Seasoning
Pepper, to taste
For the salad:
1 Package Mixed Salad Greens
1 Pear, washed and chopped into 1/2 in. pieces
Crumbled Blue Cheese
Instructions
Place your greens in a colander and rinse under cold, running water. Drain and pat dry using paper towel or a clean tea towel. Transfer greens to salad bowl.
Toss chopped pear together with greens and blue cheese crumbles.
Next, make the vinaigrette. In a small bowl, whisk together all dressing ingredients until they are well combined.
3. Pour half of salad dressing over the salad and toss to coat. Taste and add remaining dressing as you see fit.