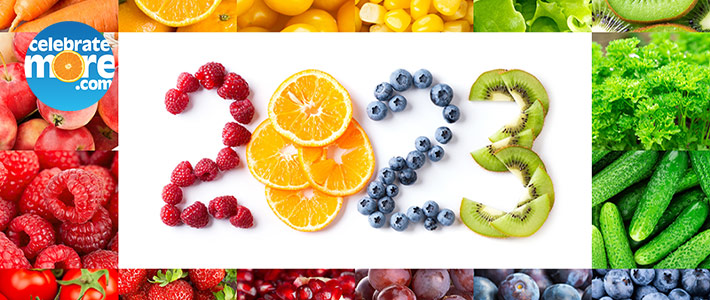 Jess's favorite items (plus a new trend!) to try in the new year

Cheers to 2023! As you reflect on the adventures of the past year and look forward to the opportunities of the year to come, I challenge you to consider trying something new. When I think about trying something new, I naturally gravitate towards food. So, to help you get started on your own "something new," these are some of my favorite and lesser-known items (plus one trend) that I urge you to try in the New Year!
1. Sweet Haven Tonics
You have GOT to check this gem out! Sweet Haven Tonics handcrafts delicious concentrates right here in Minnesota for both cocktails and mocktails. These wonderfully fresh flavored tonics will produce an awe-worthy drink in about 30 seconds. Yes, you read that correctly – 30 seconds! With flavors like Lemon Basil Lavender and Spiced Cherry & Orange, these tonics are too exciting to pass up. Mix your flavor of choice with plain seltzer water for a mocktail or add liquor to make it a cocktail. The versatility and flavor of these products make them a bar cart must-have.
2. Black Bean Sun Chips
Sun Chips are an awesome choice for a savory and crunchy snack. They make reaching your daily 3 servings of whole grains easier by pairing whole grains with exciting and delicious flavors. In recent months, you may have noticed some new options in the chip aisle under the Sun Chips name! Sun Chips now sells a line of chips that contain real black beans. Black beans are rich in fiber and protein, so naturally these new chips boast slightly higher protein and fiber content. Not to mention the fun new flavors to compliment the inviting taste of black beans!
3. Superior Fresh Citrus Splash Greens
Sound familiar? That's because I wrote about Superior Fresh Salmon back in October! At their facility, they recycle the water from the salmon pools to the aquaponic greenhouse, and the plants thrive on the nutrient rich water. They grow many varieties of leafy greens, but this one is by far my favorite. The unique sharp flavor of the Citrus Splash greens comes from red veined sorrel leaves. Which are as beautiful as they are scrumptious! Try out our Winter Greens and Grains Salad to experience it for yourself. Learn more about their salmon here!
4. Spindrift
I'm a HUGE fan of this sparkling water. While it may not be a new product, it's newer on the seltzer water scene in the Midwest. The contents of this sparkling water set it apart from others, with each can of Spindrift featuring real fruit juice! The flavors range from a classic lime to a more adventurous pink lemonade, and everything in between. So, there's a flavor for everyone! These are so yummy straight from the can, over ice, or even in a mocktail.
5. Swicy (sweet + spicy)
Here's a new word to add to your vocabulary! We learn something new every day – right? This goofy word describes the collision of two bold flavors – sweet and spicy. You'll see a lot more of these types of dishes and products heading into 2023. My personal favorite way to enjoy this flavor fusion involves combining the sweet of dark chocolate with the spice of Cayenne pepper. Get a head start on the trend with our Sweet & Spicy Chicken and Broccoli and Swicy Chile Brownies!
—
It's always fun to try something new! Who knows, maybe you'll find a new favorite food in 2023.
Happy Eating!
Jess, Registered Dietitian
MPPD, RDN, LD