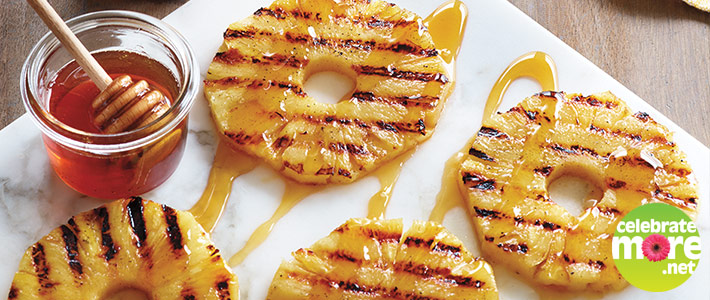 Grilled Pineapple
Ingredients:
Fresh Pineapple, cored and sliced into rings
Honey
Directions:
Preheat grill to medium heat.
Slice pineapple into 8 rings. Place rings onto the grill grates and grill until slightly charred on both sides, about 2 to 3 minutes per side.
Drizzle with a tablespoon of honey and serve immediately.
Find full version of this recipe plus awesome beer pairings at Pints & Plates!