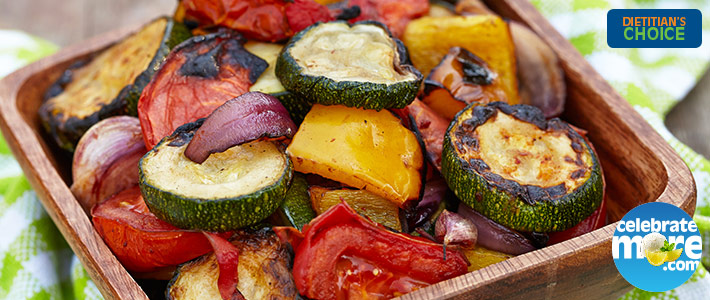 Ingredients
1/2 Cup Asparagus, cut into 2-3 inch pieces
1/2 Cup Zucchini and/or Yellow Squash, sliced and halved
1/2 Cup Bell Peppers, sliced
1/2 Cup Eggplant, sliced and halved
1/2 Tbsp. Olive Oil
Salt and Pepper to Taste
Instructions
Preheat the oven to 450 degrees F.
Be sure all vegetables are cut into roughly 1-2 inch pieces.
Place the vegetables in a shallow baking dish and drizzle with olive oil. Mix with a fork until they are evenly coated.
Season lightly with salt and pepper.
Bake in the oven for 10-15 minutes or until vegetables are crisp tender and lightly browned.
Notes
Recipe provided by Reach Up Head Start Early Head Start. Get more recipes here.